Date night is exciting and nerve-wracking at the same time, especially if it's your first. But if it's not, well there's nothing wrong in putting the extra effort to impress your significant other. And what's a better romantic gesture than showing up at the front door with a bouquet of fresh flowers.
To put simply, flowers are a universal language of romance. It dabbles as both, a sweet gesture and a conversation starter. But choosing the best flowers for your date isn't always the easiest thing. And not knowing what the other person likes can also add to the existing pressure.
After all, every date is different and we would most likely want to find the appropriate flowers to complement the atmosphere. So, if you're looking to convey your feelings through flowers.
Here's 5 bouquets that will get your partner's heart racing and blood pumping with joy:
1# Magical Minstrel
Let's start with a classic shall we, the infamous red roses but with a magical twist. Yes, nothing screams "romantic" than our Magical Minstrel made with a lovely blushing display of red and pink roses!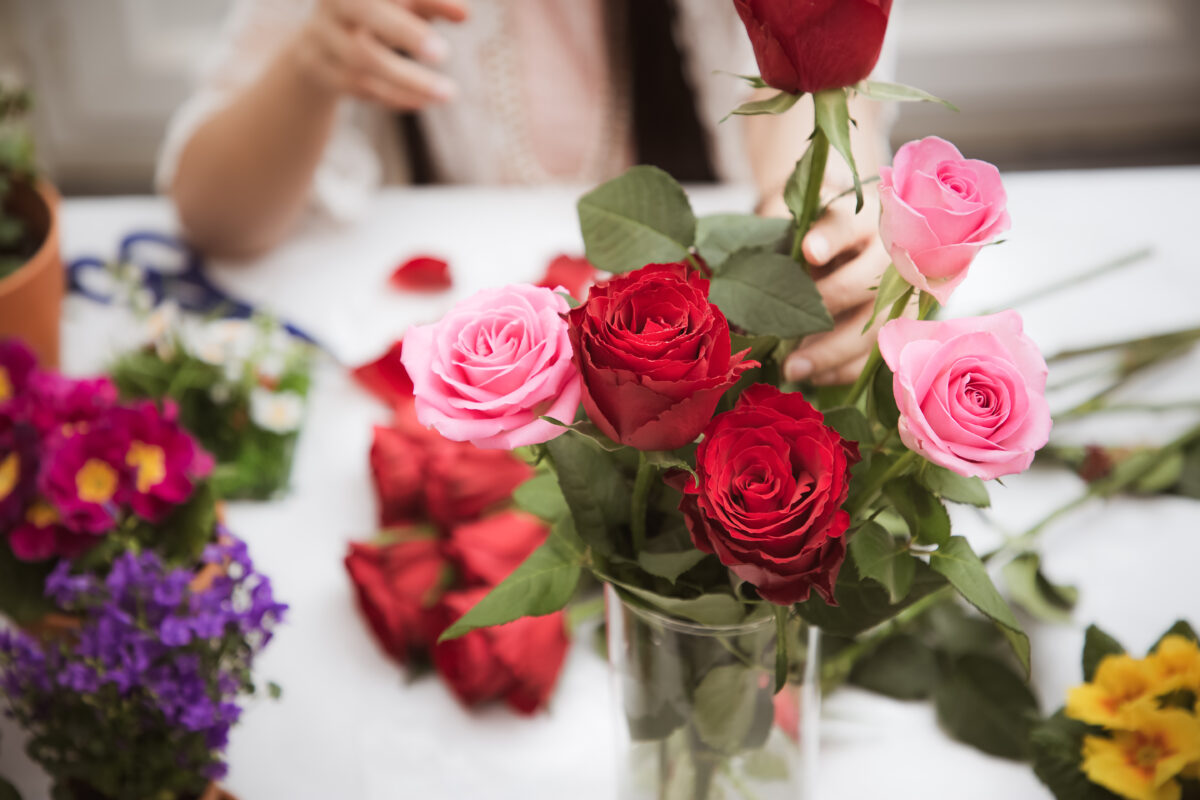 These roses are arranged amongst eustomas, gerberas, wax flowers and carnations. With an added touch of lush greens from hypericum and coin leaves. Packed in an exquisite hat box that comes with a personalised balloon, this balloon bouquet will definitely leave a memorable impression to its receiver.
2# Sweet Lavender
If you're feeling fancy, why not surprise your special someone with our Sweet Lavender balloon flower. It's a delightful flower bouquet adorned with roses, eustomas, Veronicas and matthiolas. It's also packed in an ethereal wooden crate that comes with a customised balloon, for you to showcase how much the date means to you.
Nothing a flower can't do to diffuse the tension, reduce the awkwardness or who knows, maybe even have the bell jinglings in the foreseeable future? Thou, it's safer to place your bet on our flowers first.
3# Dawn
We'll have you know this next bouquet is one of our florist's favourites! Dawn flower and balloon bouquet captures the natural beauty of the sunrise. It's curated with fresh roses, eustoma, carnations and hydrangeas; which are then beautifully arranged in our exclusive flower box.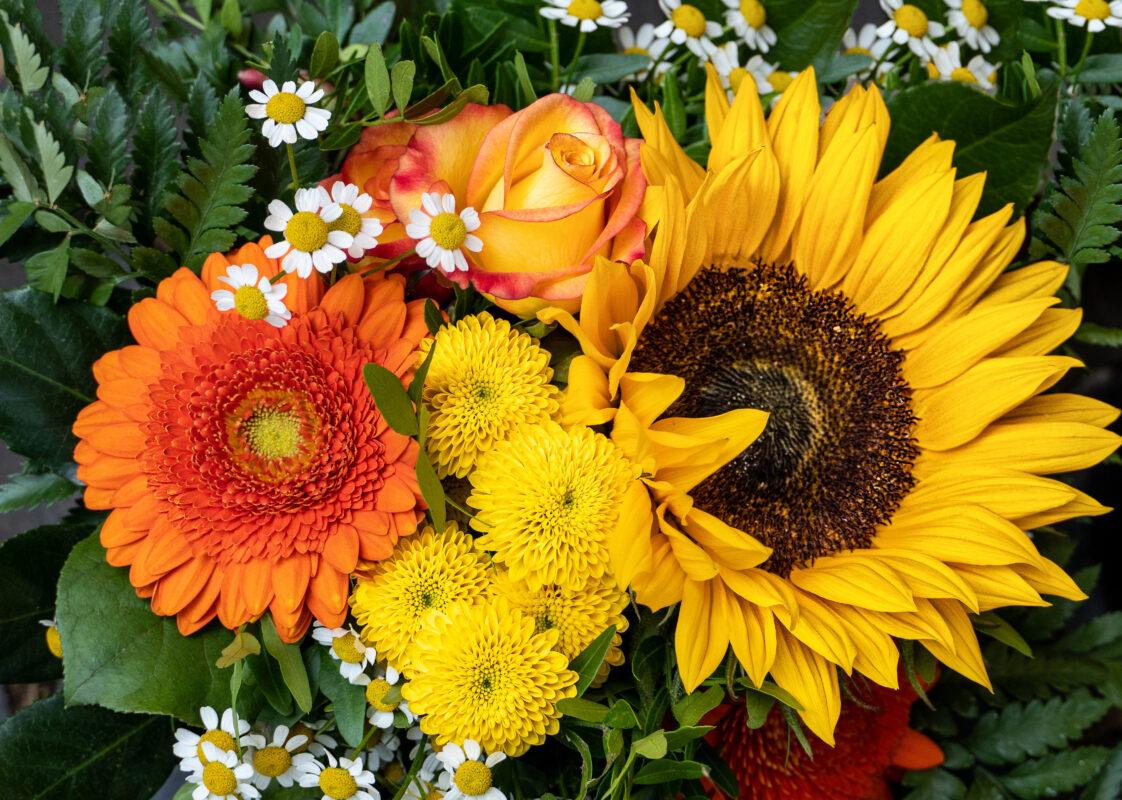 We want the best for you, and as always, you can add a heartfelt message on the balloon to make your well wishes unforgettable.
4# Sophistication
For the ladies and gents who prefer a pop of fun to their bouquet, we highly recommend our Sophistication flower balloon. It's perfect for a night out or even a casual date night at home with your furry friends.
This unique balloon bouquet features Moet Champagne, roses, rose spray, eustoma and preserved hydrangeas! Topped with your own balloon message, we guarantee that it will spark joy and bring a smile to your recipient's face.
5# Burgundy Embrace
Cool night, warm breeze and good company are all that make the perfect date night. Our Burgundy Embrace flower and balloon bouquet ensure that you are sending the cosiest snuggly hugs to that special someone. Presented in a display crate, this exquisite arrangement of roses, eustomas, hypericum, preserved flowers and coin leaves will convey your affections.
The bouquet isn't complete without adding your own personalised message on our balloon to make your embrace extra special! Plus, our flower and balloon delivery in Singapore is available for you everyday to ensure your bouquet reaches you in time for your date.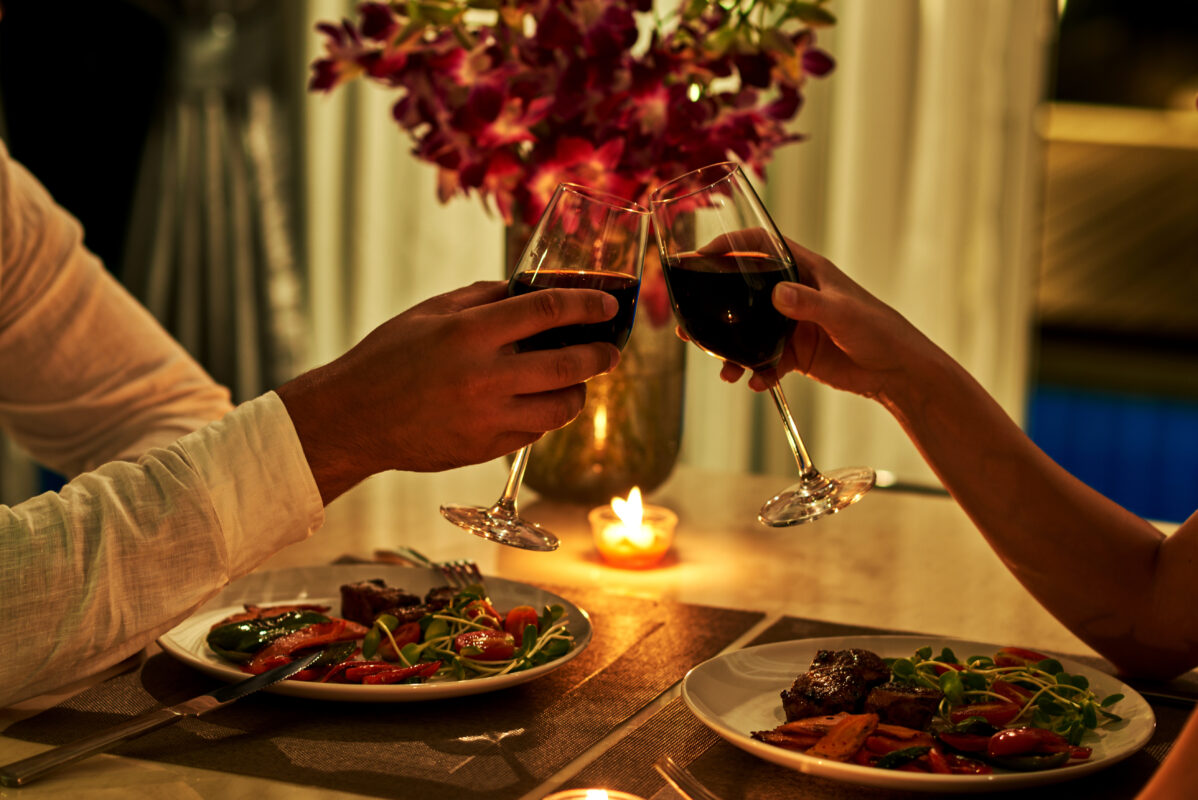 Shop with FlowernBalloon Singapore today!
These flower balloon bouquets are amazing for any occasion, and not just for your date night. We've designed it for you. So, whenever you need an exclusive set of flowers for your special someone, we are ready to be at your service.

And if you're looking for more unique gift boxes or gift hampers in Singapore, we've got you covered! Visit us at FlowernBalloon SG to check out our other offerings today! Enjoy free, same-day delivery within Singapore for orders placed before 3pm.