Ramadan is a month of spiritual reflection and fasting for Muslims around the world, but it's also a great time for community and celebration!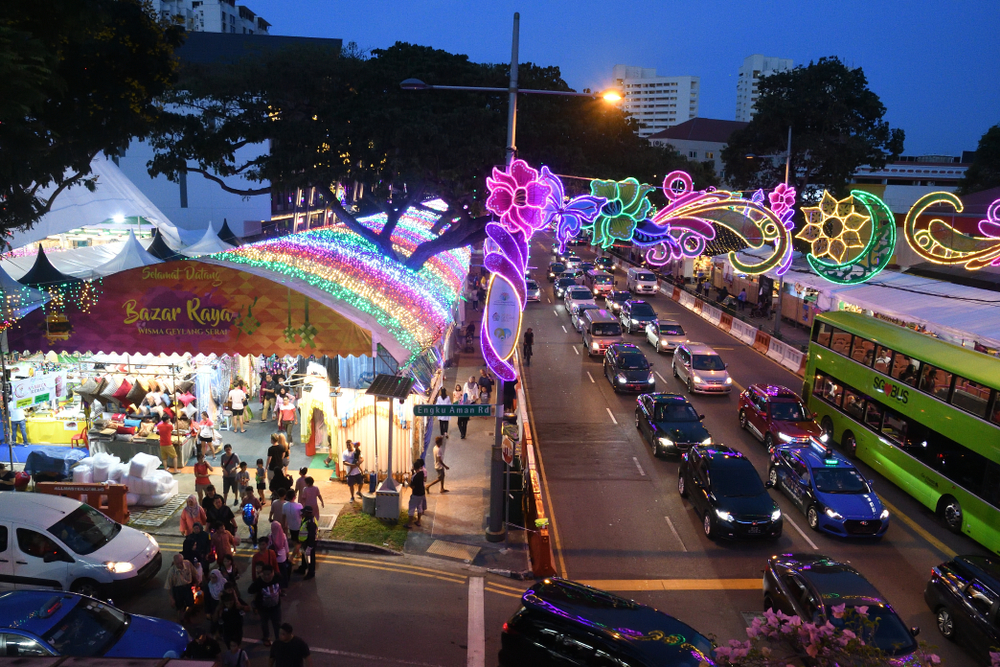 In Singapore, that's where Ramadan bazaars come in. These bustling markets are filled with vendors selling everything from delicious food and ice-cold drinks to unique handmade crafts. There is always a wide variety of Hari Raya food, from traditional Malay cuisine to international delicacies – thick and juicy satay with nutty sauces, crispy and savoury samosas, buttery and saucy rotis and so much more.
Shopping at the Ramadan bazaar is not only a great way to support local businesses, but also a chance to find something truly special and one-of-a-kind. It's not only a great place to visit after Hari Raya Puasa fasting, but also if you're looking for gifts for Hari Raya Puasa!
If you're looking for a Ramadan bazaar in Singapore, we got you covered! Here are some Ramadan bazaar locations that you wouldn't want to miss out on.
Geylang Serai
Geylang Serai Ramadan Bazaar is one of the oldest, largest and most popular Ramadan bazaars in Singapore. Located in the heart of the Malay community, this annual event draws thousands of locals and tourists alike. The bazaar spans over several streets and is home to over hundreds of stalls!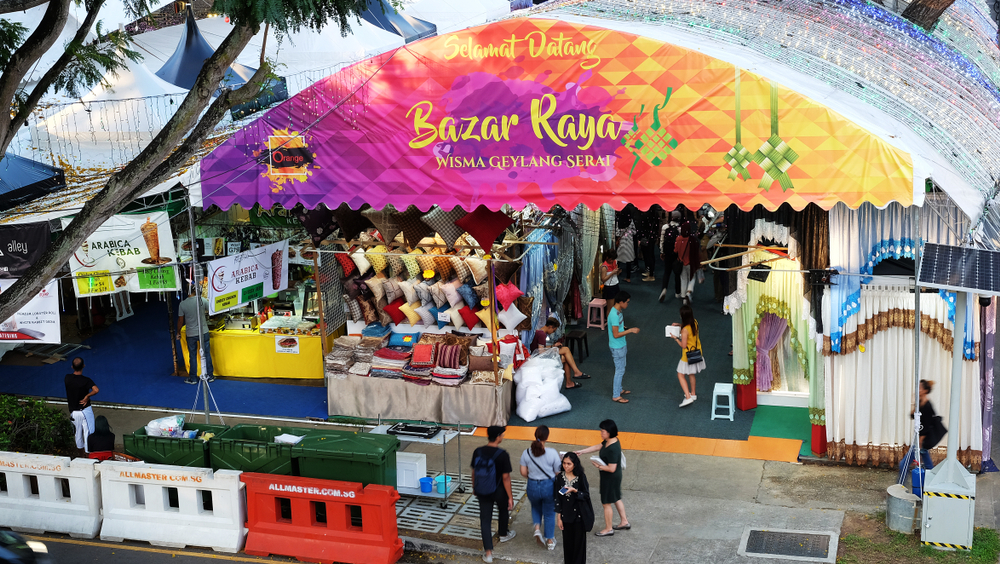 The highlight is undoubtedly the food – from traditional Malay dishes like nasi lemak and mee rebus to fusion creations like cheese-filled chicken wings and rainbow grilled cheese sandwiches, there's no shortage of delicious treats to try. Aside from the food, the bazaar is also known for its lively atmosphere and entertainment! You'll find street performers, traditional Malay dance performances, and even live music shows.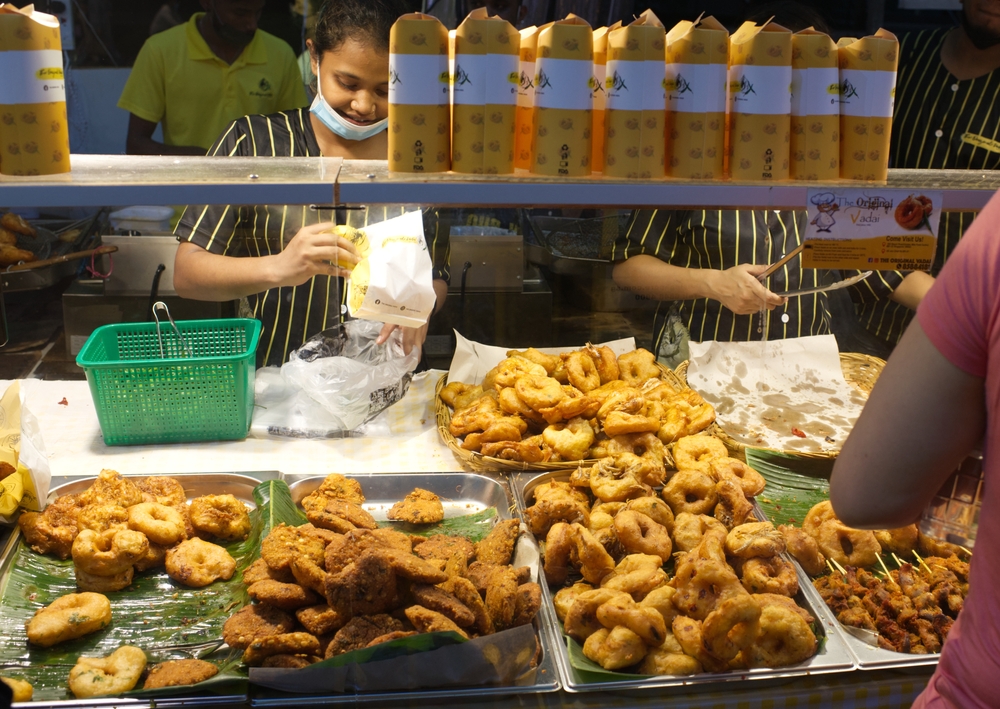 If you're planning to visit Geylang Serai Ramadan Bazaar, be prepared for crowds and long lines. The bazaar can get very busy, especially on weekends and closer to the end of Ramadan. However, it's worth braving the crowds to experience the vibrant and diverse culture of Singapore's Malay community.
Kampong Glam Ramadan Bazaar
Kampong Glam Ramadan Bazaar is another popular destination for those looking to experience the festive spirit of Ramadan in Singapore! 
With its delicious food, unique arts and crafts, and relaxed atmosphere, it's a great choice for families and those looking for a more laid-back Ramadan bazaar experience!
Twilight Ramadan 2023
The newest hit in the city! The Twilight Flea & Feast Ramadan Bazaar is an extension of the popular halal food & flea market, and provides a unique twist on the traditional Ramadan bazaar concept in Singapore. This bazaar combines the usual street food and shopping with a modern, trendy vibe, creating a fun and exciting atmosphere that attracts both locals and tourists.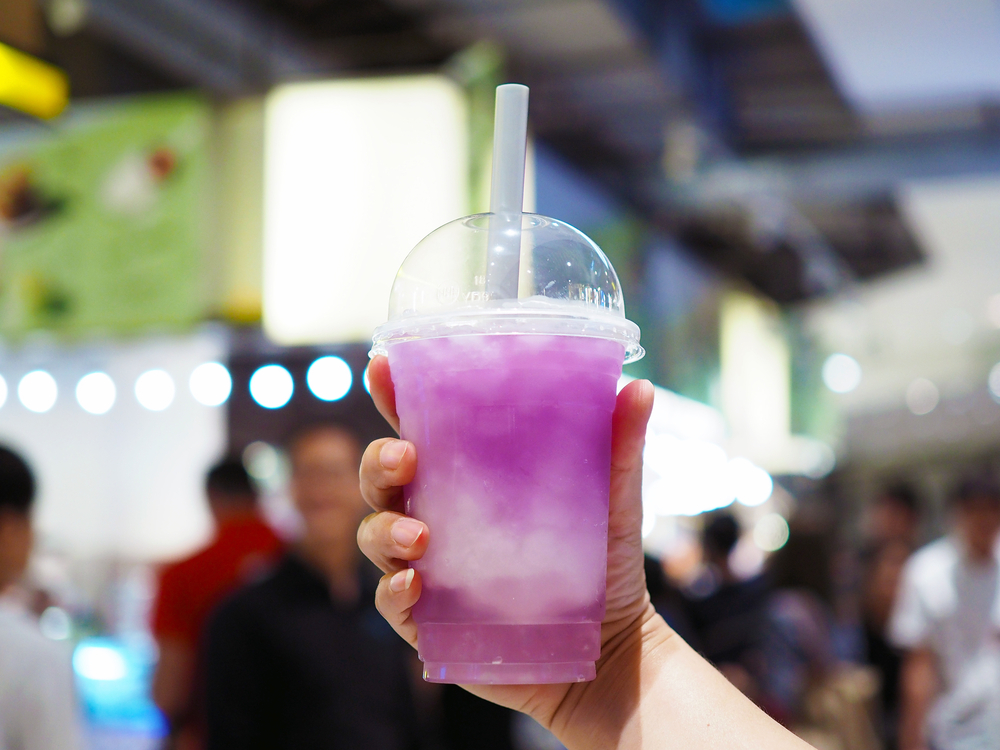 One of the key features of the Twilight Flea & Feast Ramadan Bazaar is its emphasis on Instagrammable food and drinks. You'll find an array of creative and visually stunning dishes, such as rainbow bagels, bubble tea topped with cotton candy, and towering milkshakes loaded with all kinds of sweet treats. This bazaar is perfect for those who love to share their foodie experiences on social media!
In addition to the food, the Twilight Flea & Feast Ramadan Bazaar also features a variety of pop-up stores selling clothing, accessories, and home decor. Many of these stores specialise in unique and quirky items that you won't find anywhere else, making it a great place to shop for gifts or souvenirs.
As the name suggests, the Twilight Flea & Feast Ramadan Bazaar is open until 10PM, allowing visitors to enjoy the festive atmosphere after dark. With its emphasis on trendy and Instagrammable food and drinks, unique shopping opportunities, and late-night hours, it's a great choice for those looking for a modern and exciting twist on the classic bazaar experience!
Shop with FlowernBalloon SG Today!
If you're looking for a Hari Raya food hamper or flower and balloon gift, check us out over at FlowernBalloon today! We have a variety of halal food hampers and other gifts suitable for the festive season.
Order today and enjoy free, same-day delivery for orders made before 3PM!