Welcome to FlowernBalloon SG, the best online hamper delivery service in Singapore! We offer a vast selection of gifts and hampers, from anniversary presents to balloon bouquets. From weddings to birthdays, to baby showers and graduations, we guarantee that we have the perfect gift for every occasion.
Just like our name implies, we offer our iconic flower and balloon hampers as a gift option in our shop. Additionally, we offer the option of adding personalised text to our magnificent balloons! It's a great way to make a gift even more special and memorable, and works great to express your feelings. If you're looking for the best hampers in Singapore, you've come to the right place.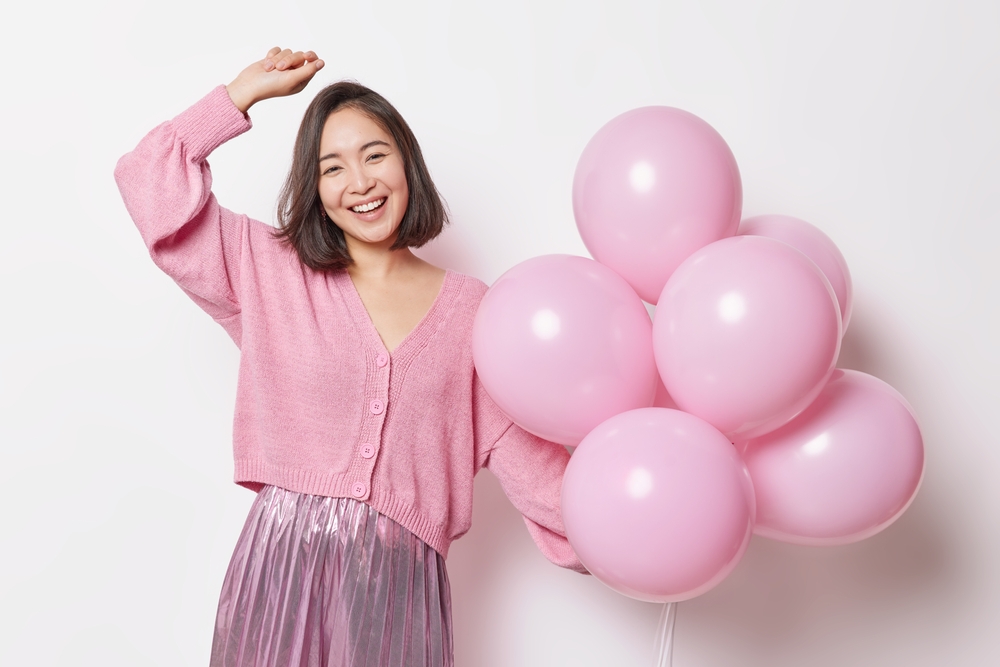 Let's take a look at 3 of our flower and balloon favourites!
Autumn Spice
Meet Autumn Spice, the definition of sugar, spice and everything nice! Our skilled florists worked to select only the finest seasonal blooms to create a breathtaking display that captures the essence of this enchanting season.
This hamper features a mesmerising array of autumnal colours and textures, including delicate roses cappuccino, elegant eustoma, vibrant carnation sprays, graceful rose sprays, charming preserved rice flowers, playful ping pong flowers, and fragrant matthiola.
The warm and rich hues of this hamper are perfectly complemented by the rustic wooden crate it comes in. Buyers can choose to add personalised text on our large balloon, such as a happy birthday wish or a congratulatory greeting. It's the perfect way to express your heartfelt sentiments and make your gift even more special!
Order today with FlowernBalloon Singapore to brighten up someone's day!
Sweet Moments
Our Sweet Moments hamper is a collection of extra special treats, for extra special occasions! This snack hamper is filled to the brim with a delectable assortment of snacks that are sure to satisfy one's cravings and brighten their mood.
Order it for a friend, or treat yourself! Indulge in the melt-in-your-mouth goodness of our Golden Bon Bon Soft Almond Nougat gift box, or savour the tangy sweetness of Bahlsen Deloba Blueberry cookies. Treat your taste buds to the tropical flavours of our Cavendish & Harvey Tropical fruit drops or the delicate crispiness of our Gavottes Crepe Dentelle. And for something a little bit healthier, our hamper also includes St Dalfour Fruit Spread and Georgia's Natural Pear Juice, both bursting with natural flavours and goodness.
To top it all off, our Sweet Moments hamper comes with a large, playful blue balloon that adds an extra touch of fun to your gift. Add your personalised text for an extra special touch! Perfect for sharing with family and friends, or for indulging in a little bit of self-care, our hamper is sure to put a smile on your face and brighten up your day.
Interested in our other food hampers? Check out our other offerings over on our Food Hamper category!
Blushing Springtime
Introducing our exquisite Blushing Springtime wine and chocolate balloon hamper, a romantic ensemble that is sure to sweep someone off their feet! Love in springtime is like a beautiful blossom – delicate and sweet, but also strong and enduring. And this wine and chocolate balloon hamper perfectly captures the essence of this special season!
This stunning hamper features a beautifully crafted hat box, filled to the brim with the finest selection of chocolates, including the indulgent Hamlet Assortment Belgian Chocolates and the exquisite Excelcium Tradition Pralines Chocolates. We also included a bottle of JP. Chenet Ice Edition Rosé 20cl, a refreshing and crisp rosé that is sure to delight the senses. Served chilled, this wine is the perfect accompaniment to any romantic occasion, and will help set the mood for an unforgettable evening.
And of course, to make this gift truly personal and special, you can add personalised text on our large balloon. This is the perfect way to express your heartfelt sentiments and show your loved one just how much they mean to you.
Get Personalised Perfection with FlowernBalloon Singapore!
Whether you are looking to surprise a loved one on their birthday or express your congratulations, our personalised balloon gifts are the perfect way to show your appreciation and love. Visit us at FlowernBalloon today and check out what we have to offer!
But wait, there's more! For a limited time only, we are offering a 10% discount on our gorgeous balloon hamper gifts. Order today and enjoy this exclusive offer, along with free, same-day delivery!