Chinese New Year is the season for friends and family, delicious food and well…more delicious foods. The festivity wouldn't be complete without your favorite CNY snacks and traditional treats! Don't you agree?
So, in honor of your love for nostalgic food, we've listed a few popular Chinese New Year snacks that are well loved in many Singaporean households! 
Bak Kwa
Bak Kwa are barbequed, dried sweetmeats that are made by carefully smoking thin slices of meat over burning coals for several hours. The meat is repeatedly smothered in a sweet salty sauce that gives it a lovely sheen.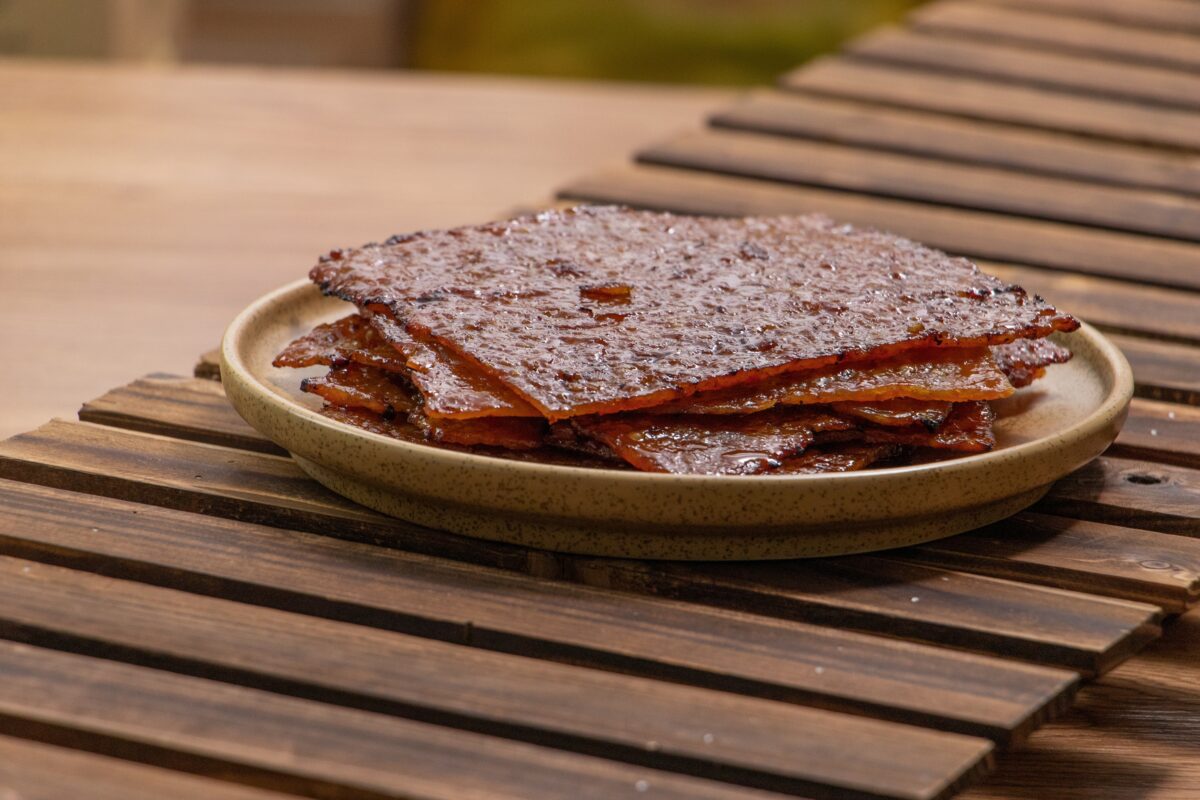 Alternatively, Bak Kwa is called 'Rou Gan' and can also be made from mutton, pork or beef. It's similar to a dried beef jerky, except that it's moist due to the glaze and an absolute must have for the season!
Kueh Bangkit
These pretty looking white cookies come from a very ancient recipe that has been passed down through many generations. According to food enthusiasts (read: us) a good Kueh Bangkit will immediately melt in your mouth, leaving you with a sweet aftertaste.
It's made with wheat and tapioca, sago or arrowroot flour with some sugar and pandan leaves. These cookies are often molded into five petaled flowers and can be quite sticky, so we recommend you eat them in moderation!
Pineapple Tarts
Pineapples are considered very auspicious fruits for Chinese New Year. The Chinese word for pineapple is 'Ong Lai' in the Hokkien dialect, which translates to 'good luck is coming'. Hence, it comes to no surprise that having more pineapples is always a good thing during Chinese New Year.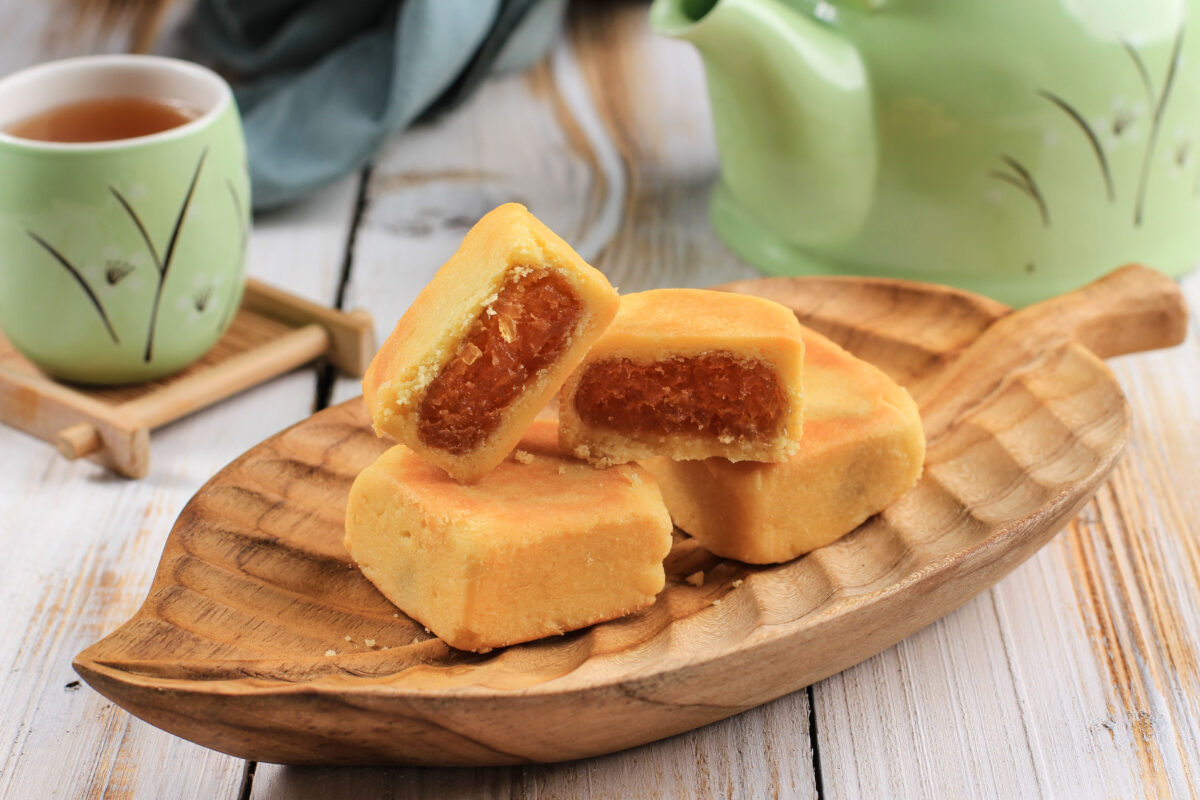 Pineapple tarts come in various shapes and forms, but it always consists of pineapple jam wrapped in a slightly salty pastry. The salt in the pastry actually compliments the sweetness of the jam and the two are said to be a match made in heaven.
Nian Gao
Nian Goa are also known as New Year cakes and they're made from glutinous rice flour and brown sugar. But many families have their own Nian Gao recipes. 
This traditional cake is steamed over boiling water until it becomes hard. It can be sliced, dipped in egg and pan fried or paired with a slice or yam, battered and then deep fried.
Mini Spring Rolls
These spring rolls are really just tiny versions of fried 'popiah' and are often filled with prawn, beef or chicken floss. The outer shell is made from Wantan skin that's been deep fried to crispy perfection.
It's usually a staple snack for when guests come around to visit. Simple and easy to make and easier to eat. These mini delights can also be addictive! So, just keep in mind to not finish the whole container in one-go and leave some for others!
Spread Joy with FlowernBalloon SG!
Chinese New Year is around the corner! Let's celebrate it with Chinese New Year gifts hamper from FlowernBalloon! We're here to help make it an easy experience for you with our array of new Chinese New Year hampers this 2023, that we believe will make the perfect gift when visiting family and friends.
Shop the best CNY gift set in Singapore only at FlowernBalloon today! We offer free delivery services for our beloved customers, on the same day for orders before 3PM. Or browse through our online shop for other CNY corporate gifts this 2023.
We also offer last-minute Christmas gift hampers for you here in our store today!