Li Chun marks the beginning of spring in the Chinese lunar calendar, and is celebrated by Chinese communities all over the world. It's especially vibrant in Southeast Asia in countries like Malaysia and Singapore.
This festival has been celebrated since the old days, and it represented a time of renewal and hope. People gathered to worship the gods with song and dance, and to pray for a bountiful harvest ahead.
How Li Chun Is Celebrated In Singapore
Just like how Chinese New Year is celebrated, Li Chun sees the usual traditional practices, such as preparing red packets, cleaning homes, donning new clothes and placing offerings at the temple.
In addition, a variety of activities are held for the occasion, such as dragon and lion dances, fireworks, and lantern festivals. These activities are meant to bring hope and luck to the people celebrating Li Chun, and to dispel any evil spirits that are believed to be lurking around.
Li Chun is a time to remember and cherish the importance of family, and to share the joy of the Chinese New Year with those around us. It is a time to start anew, and to look forward to a brighter future.
Here are some common traditions that people practice on Li Chun!
Eating Spring Rolls
This is referred to as 'biting the spring'. These Chinese spring rolls are rolled and stuffed with vegetables and meat, and lightly fried in oil. Another alternative is spring pancakes In some parts of China, locals choose to eat noodles or meat dumplings instead.
This custom came about in the Tang Dynasty. It was believed that spring marked the beginning of when life returned to earth, and vegetables could sprout once more. People then took these fresh vegetables and wrapped them in dough before frying them. It created a delicacy that they could present to their neighbours and family to celebrate the return of spring.
Standing Eggs
It's believed that if you make an egg stand on Li Chun, you'll have good luck throughout the year! The old tale talks about how the specific alignment of the Earth and Sun will affect gravitational and electromagnetic forces, which will result in eggs being able to stand upright. Some people also say that Chinese characters for Li Chun (立春) is the same for standing (站立).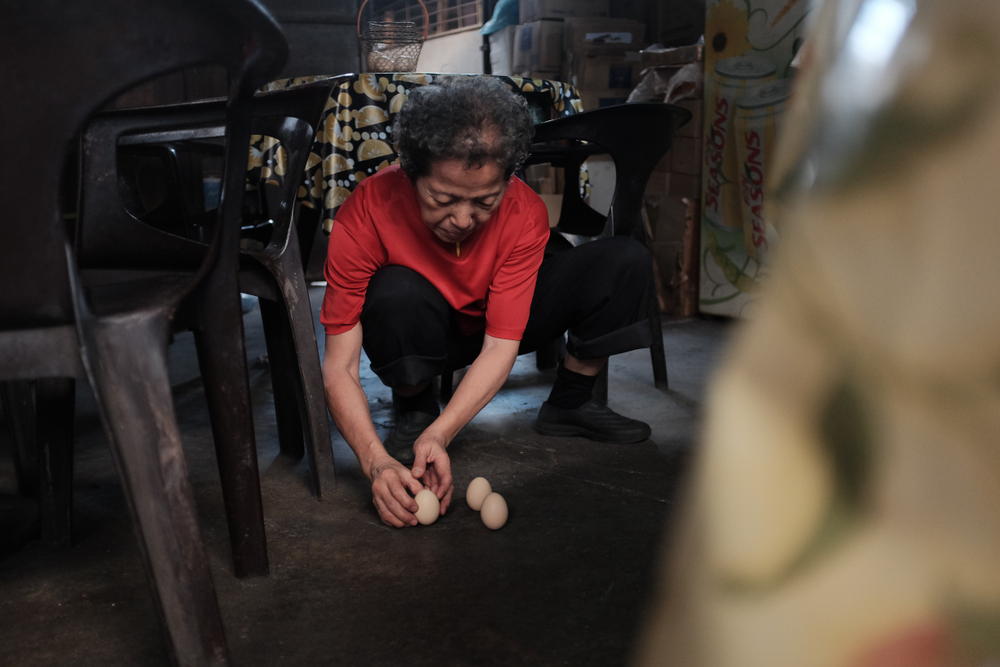 We've got a tip for you though! The trick is to choose eggs that are 4-5 days old. The yolk will sink a little more, and that's how you get them to stand.
Crafting a Spring Ox
This tradition originated from northern China. Locals would use bamboo, wood and red paper to create an ox, and cover it with colourful paint. It's believed that the more red and yellow paper you used, the bigger the harvest would be in the upcoming year.
Once the ox was completed, people would hold ceremonies with the ox as the centrepiece. They would place incense, food and other offerings in front of the spring ox to worship and pray.
Praying to the Ancestors
As with most ancient Chinese festivals, people would worship the gods on Li Chun. In old times, they would offer sacrifices to the Spring God, Land God and the Water God to pray for a blessed harvest. Families would come together to pray to Tai Sui, the God of Age, to hope for a healthy year ahead for their loved ones.
Celebrate Chinese New Year with FlowernBalloon SG!
If you're looking for a CNY gift hamper for 2023, we've got you covered with gift hampers suited for every occasion.
Check out our upcoming Chinese New Year hampers in Singapore, specially brought to you by FlowernBalloon! We will have special Chinese New Year gift sets and hampers that make the perfect gift for visiting. Bring along a Chinese New Year gift for elderly family members to brighten up their day!
We offer free delivery services for our beloved customers, on the same day for orders before 3PM. If you're still on the fence about a Christmas gift, shop last-minute Christmas gift hampers here in our store today!