Chinese New Year wouldn't be complete without the traditional Chinese New Year candy box.
Aside from receiving red packets, the other tradition that makes its way into Singaporean households is the chuen hup or known as the tray of togetherness. The box is usually filled with an array of meaningful goodies that are offered to visiting guests throughout the festive season.
A typical Lunar New Year candy box has eight compartments – a number associated with wealth in Chinese culture – but it can have anywhere between four to 12 compartments.
As aforementioned, it is filled with traditional goodies such as Chinese dried sweets, fruits, nuts and seeds; all of which have their own auspicious symbolism.
Inside the Candy Box
Although, the most popular item found in candy boxes are melon seeds, which signifies wealth and riches. So, when you're offered the candy box, the act of grabbing a handful of seeds is akin to achieving success or making money in life.
On the other hand, the Chinese words for sugared dried coconut and coconut sound similar to grandfather and son, so including those foods in the mix means three generations coming together to bless the household with good health and longevity.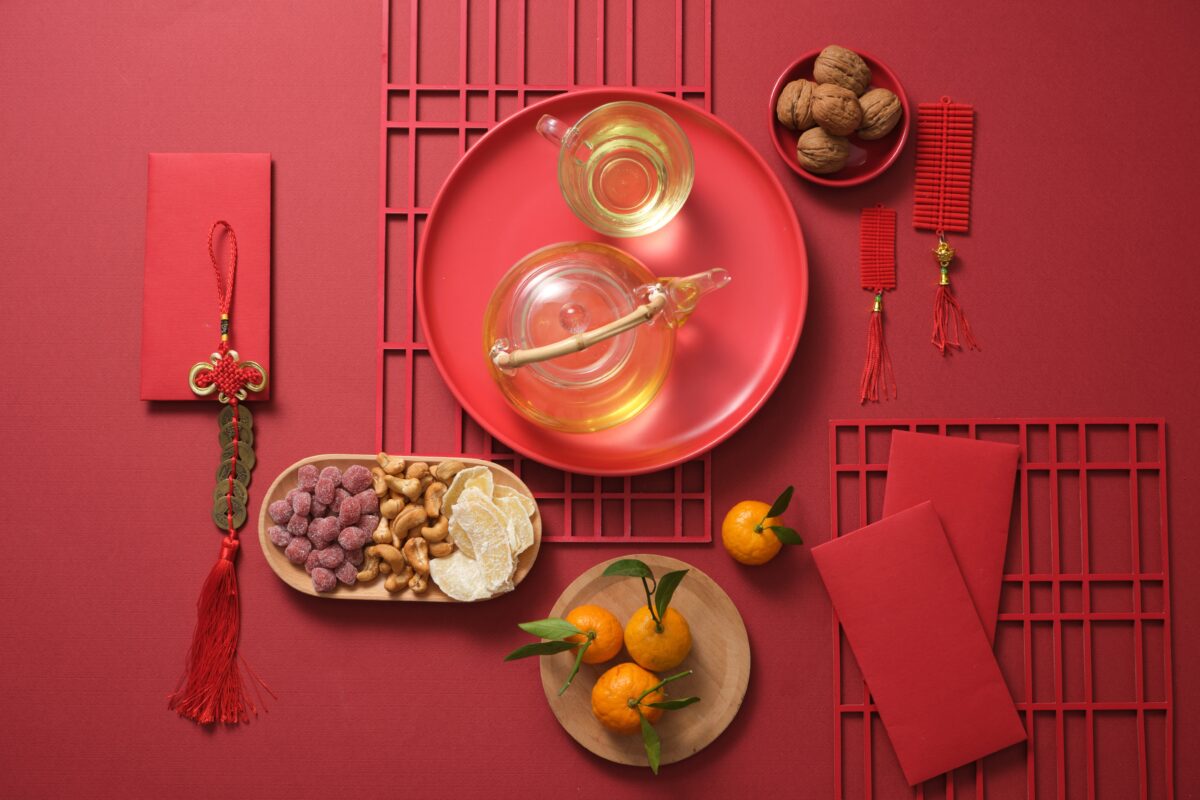 Most Lunar New Year candy boxes would also have dried mandarins or kumquats, as they are believed to derive from the same phonetics as the word for gold. While melon seeds and candies are the primary features in the traditional candy box, some prefer adding festive pastries into the mix.
This includes homemade sesame doughnuts which are usually prepared from scratch using biscuit dough, rolled into balls and coated with toasted sesame seeds before deep-frying until golden brown.
So to say, not all candy boxes are the same. It can differ from each household to the other, depending mostly on the family's preferences.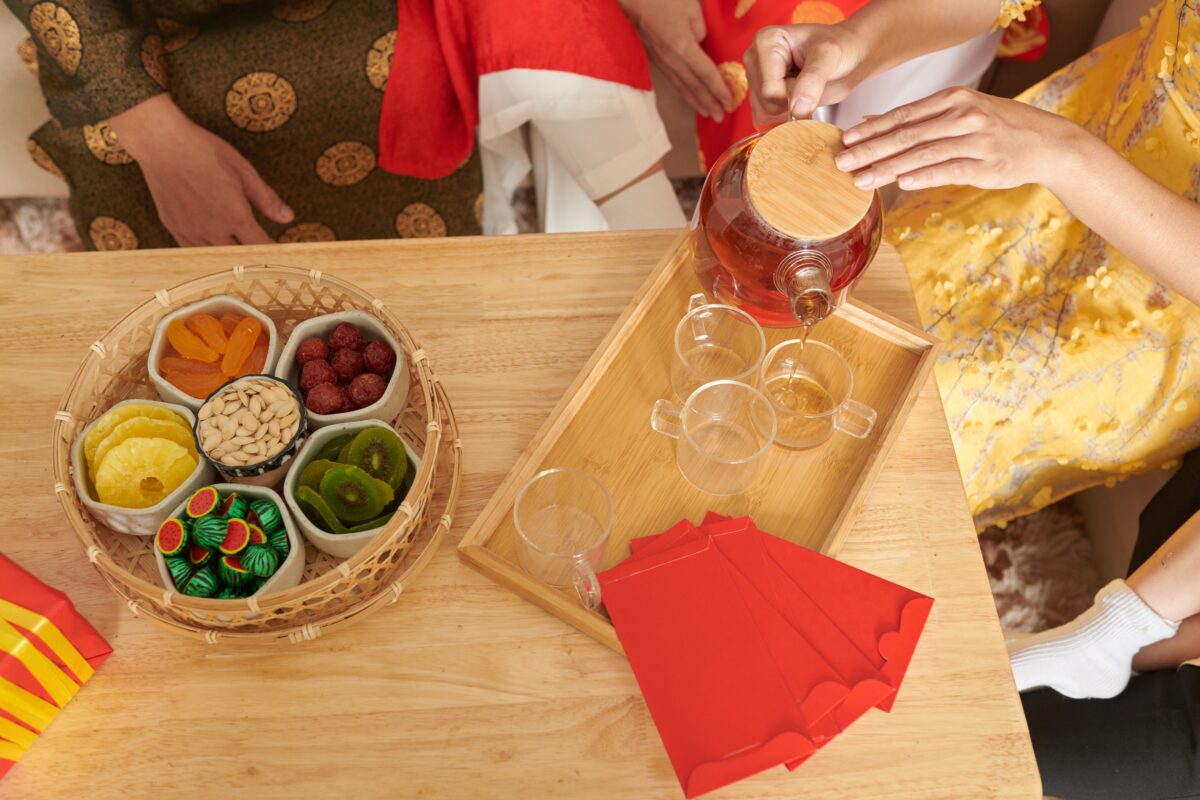 It is, however, crucial to keep your candy box topped up at all times — as it signifies your effort to maintain your wealth throughout the year, while also offering guests a chance to choose their own blessings and fortunes when they visit.
Celebrate Chinese New Year with FlowernBalloon SG!
If you're planning on reuniting with your family this upcoming Chinese New Year in 2023, bring along a CNY gift as a gesture of goodwill! We're here to help make it an easy experience with our festive hampers and other CNY cookies gift sets. They make the perfect gift for family and friends.
Shop our exclusive CNY hampers at FlowernBalloon today! We offer free delivery services for our beloved customers, on the same day for orders before 3PM. Especially during CNY in Singapore, we want to make sure your recipients receive their gift in time!