Hari Raya is once again approaching rapidly! Amidst fasting and praying, Muslim families in Singapore have started planning for Raya celebrations.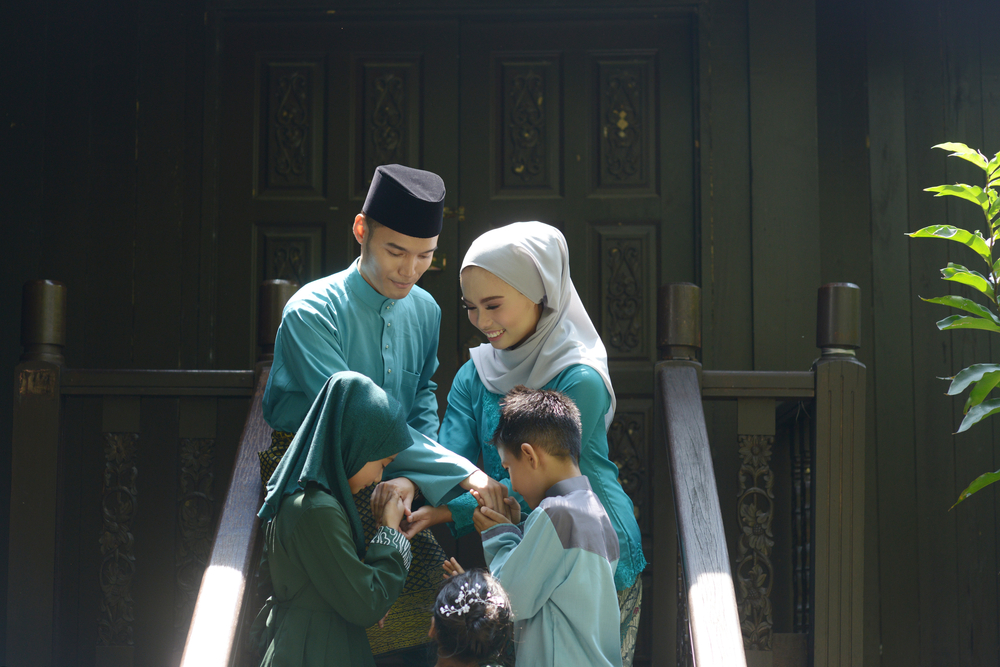 One of the important traditions of Hari Raya is the practice of visiting friends and family, known as "balik kampung" in Malaysia and Singapore. Many people cross the causeway to make it back home, and take time off from work to reunite with their loved ones. Families use this celebration to strengthen relationships, renew ties, and offer forgiveness to those that they may have wronged in the past.
Bringing Raya gifts along when visiting friends and family this Hari Raya is a great way to show your appreciation and gratitude towards them. It is a thoughtful gesture that can help to strengthen the bond between you and your loved ones, and it will definitely brighten up their day!
Popular choices for Hari Raya gifts in 2023 are traditional sweets and cookies, as well as fresh fruits and flowers. There are also specialised Hari Raya hampers available, such as the exclusives from Simply Hamper SG!
If you're already stocked up on the snacks and goodies, consider bringing home some gifts from FlowernBalloon SG today. If you're unable to visit home, have them sent to your friends and families' doorsteps! Check out our suggestions below for some of our best-sellers.
Tangerine Grace
Meet Tangerine Grace, one of our site-wide best-sellers! It's a stunning flower and balloon hamper, crafted with an array of classic, rustic blooms. Our talented florists created an exquisite arrangement of roses, carnation spray, matthiola, eustoma, and veronica, along with other preserved blooms and leaves arranged in an exquisite wooden basket.
For the special festivities, this hamper includes a beautiful personalised text balloon with four mini balloons, making it the perfect gift for Hari Raya. The wooden crate adds an element of rustic charm to the overall design, making it a perfect fit for any home decor.
With its beautiful orange tones and specially personalised text balloon, it's sure to bring a smile to anyone's face. Send your well wishes today with this flower and balloon hamper!
Feast of Colours
The Feast of Colours fruit and balloon hamper is not only a wonderful gift for any occasion, but it also makes for a great halal gift hamper during the festive season of Hari Raya.
This hamper is beautifully arranged with an assortment of colourful fruits that symbolise the joy and abundance of Hari Raya. Receivers can enjoy an assortment of fresh strawberries, mango, oranges, apples, dragonfruit and more. Add an extra touch of thoughtfulness to the gift with the personalised balloon, and convey heartfelt messages of love and appreciation to your loved ones!
If you're looking for a fruit gift to send to family members or friends during Hari Raya, the Feast of Colours fruit and balloon hamper is the perfect choice. Order now and enjoy our complimentary delivery service to make this Hari Raya truly special!
Royal Emerald
Introducing the Royal Emerald flower and balloon hamper – the ultimate gift to celebrate Hari Raya like royalty! It's perfect for the festive occasion, as green is a significant colour during Hari Raya. It is believed to symbolise new beginnings, renewal, and the arrival of spring, which represents the hope and joy of the festival.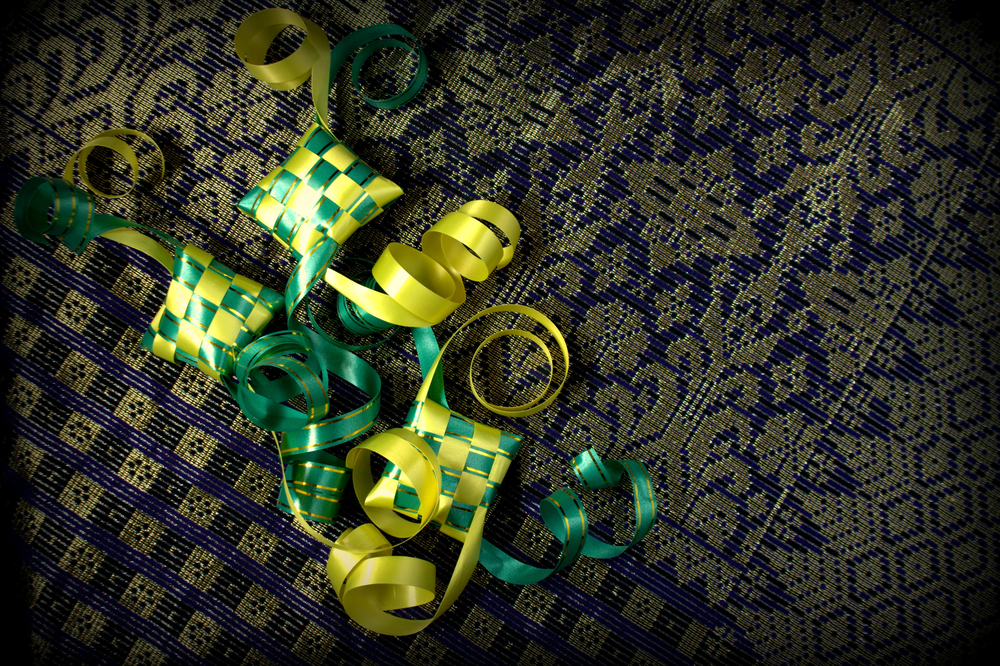 During Hari Raya, it is common to see homes decorated with green lights and ornaments. Green clothing is also often worn to symbolise renewal and rebirth. Our award-winning florists carefully crafted this exquisite bouquet with a stunning selection of roses, carnations, and rice flowers, accented by preserved orange slices and pittosporum leaves, all presented in a beautiful emerald green hat box and ribbons fit for royalty. 
To add to the festivities, we've added our Botanica Home Fragrance Fleur Candle to the mix. This delightful candle will not only complement the bouquet perfectly but also fill the room with a sweet and floral aroma that's perfect for Hari Raya festivities with the family.
And what's a celebration without balloons? You can personalise this gift with special message on the display balloon, to make your gift truly one-of-a-kind!
So whether you're travelling home to visit or sending a gift to a loved one, the Royal Emerald balloon and hamper bouquet will help you do it in style. 
Radiant Wishes For You
One of our latest, shiny additions – our Radiant Wishes for You gift hamper! Made to do exactly what it's named after, this hamper is able to convey your radiant wishes to your friends and family this Hari Raya. Perfect as a gift for visiting friends and family, or simply as a snack delivery gift to show you care.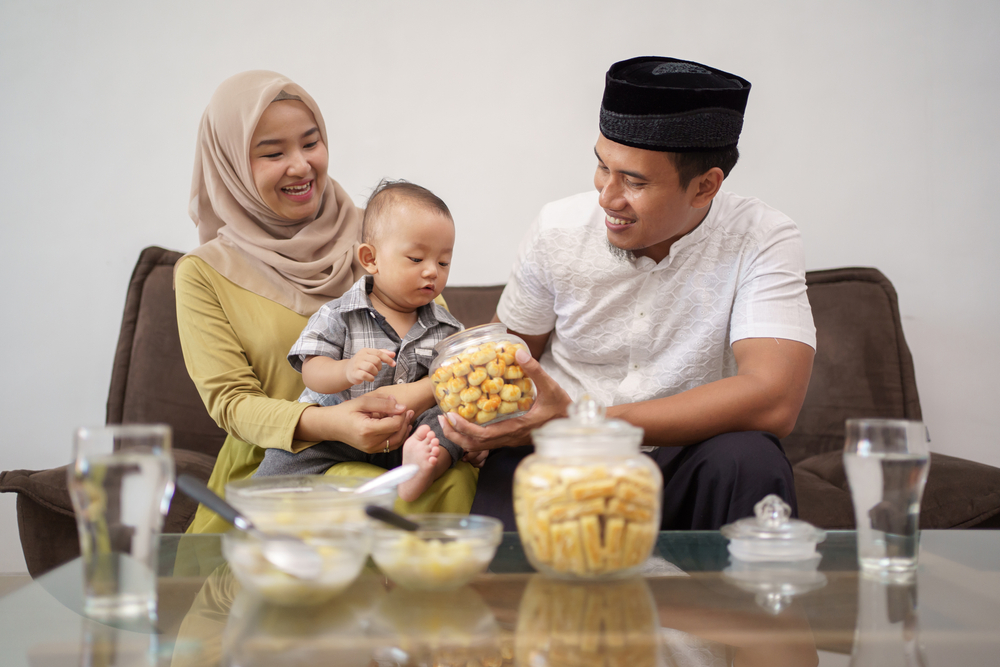 This delightful hamper contains a mouth-watering selection of snacks, including Tai Sun Peanuts Crackers, Nibble Premium Natural Mixed Nuts, Ritter Sport Chocolate, Toblerone, Gretel Sprouted Cashews, and Coca-Cola. An all-rounded hamper that's perfect for family, friends and children alike!
Personalise the display balloon with your own Hari Raya greeting text and make this gift a one to remember. Send over your radiant wishes with this hamper today, and let the glowing bundle of goodies do the talking!
Celebrate Hari Raya with FlowernBalloon SG Today!
Still looking for a Hari Raya hamper for 2023? Explore the rest of our options on our shop today! From fresh flowers to fruit, to birds' nests and candles, we have them all.
Visit us at FlowernBalloon today and enjoy free, same-day delivery for every order!