Christmas season is upon us yet again! And we're here to celebrate it with all things festive. We hope you're as excited as we are!
First up, Christmas decorations! It isn't Christmas without decorating our homes! But we understand it can be a bit overwhelming if you have a lot of old decorations or not being able to decide where to start.
That's why we've come up with 5 Christmas home decorating ideas to gear you into the festive spirit, while also creating a comfortable living space for you and your family this holiday season! 
1# Put Up a Christmas Wreath on Your Door
You can start with something as simple as putting up a Christmas wreath on your front door. Or you can have a wreath in your entryway, living room or above your bed to add a touch of charm. No one said you can't have more than one wreath in your home! So go crazy with it! Just make sure it's placed somewhere safe.
2# Drape Christmas Garlands
We suggest draping some Christmas Garlands on your front door, gate, staircase or even around your dining table. Make it all the more festive by adding red ribbons and ornaments to these Christmas garlands for some festive cheer. Whatever you choose to decorate with, it's important that your house feels homely!  
3# Place a Christmas Doormat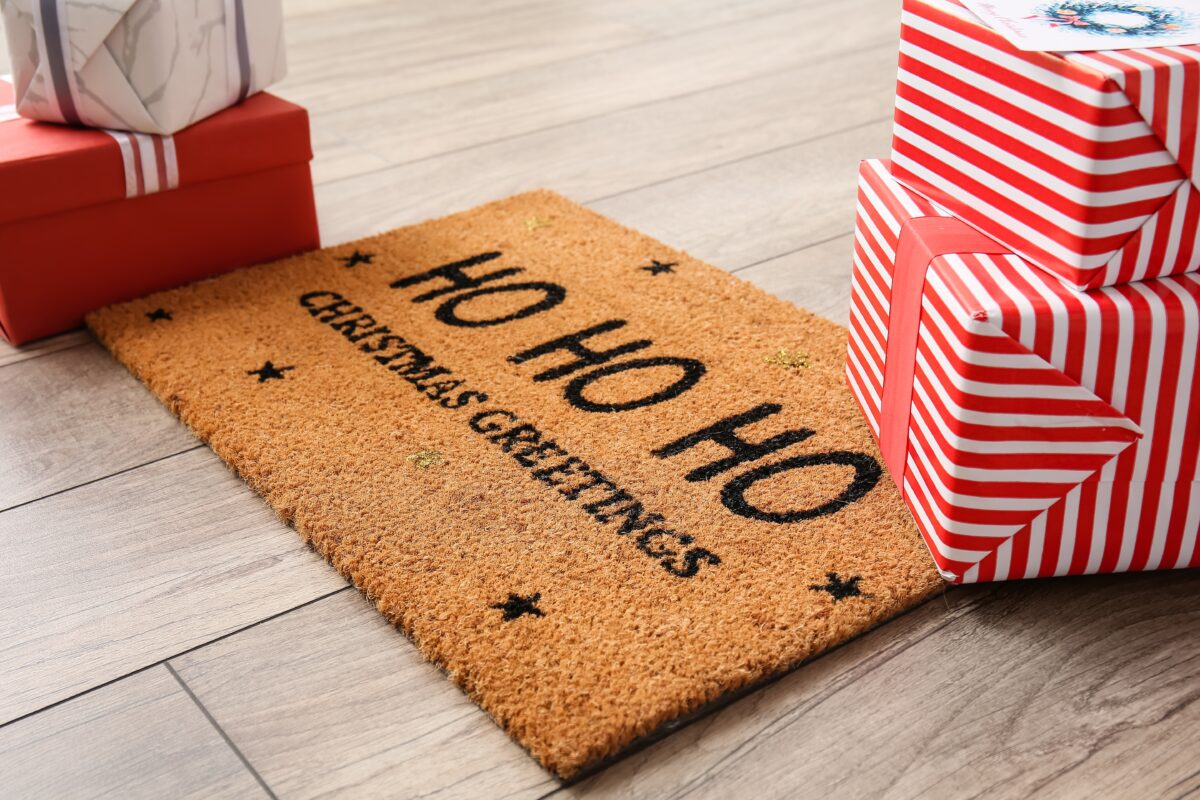 Another home Christmas decor that you need this Christmas is a festive floor mat. We believe that a little goes a long way! And festive floor mats are great for those on a budget this Christmas. So don't worry, you don't have to break the bank to find the perfect decorations for you!
4# Lay Out Your Festive Table Setting
You may already own the best dining table settings. So why not, lay them out this holiday season for your guests when they come over to celebrate! It will definitely spice up the Christmas decor in your dining room even more. It is also one of the many great but easy decoration ideas for your home that transports your guests straight into Christmas wonderland!
5# Light Up Some Christmas Candles
Ring in the festive cheers with Christmas lights and candles! Don't underestimate the joy in lighting up your favorite candle this season! It makes Christmas celebrations with family and friends all the more cozy and atmospheric. 
Get Ready For Christmas with FlowernBalloon SG
Discover the best Christmas hampers in Singapore with us at FlowernBalloon today! Welcome the festive season with our extensive selection of the best Christmas gifts in 2022! Including flower bouquets, balloon boxes, exquisite wines and more. Visit our Christmas category for more last minute Christmas gifts too! 
Shop with us for the best family Christmas gifts today. We offer free, same-day delivery for orders made before 3PM.