Have you made preparations for the upcoming festive season? If not, well…it's not too late!
We are here to help you get started for this year's Lunar New Year celebration! We've listed and narrowed down three lucky decorations that you can use to decorate your home with.
So, where shall we begin?
Red Lanterns
Why don't we start with the easiest and most common household decoration, which is the Red Lanterns. During this celebration, you will see people hanging lanterns on trees in the streets, office buildings, doors and even along the front gate of houses. 
It is said that hanging a red lantern in front of the door is believed to drive off bad luck. Hence, most people would already have two or more lanterns stored at home to be used. But if you're feeling crafty you can always resort to creating your own lantern, that is otherwise commonly known as the angpao lantern.
Peach Blossoms
Chinese New Year, also referred to as Spring Festival, marks the beginning of spring. So, it is common to stumble upon houses fully decorated with blooming flowers. More specifically Peach Blossoms, which symbolize growth, prosperity and the longevity of the budding new year.
However, there are other popular blooming plants traditionally used during this period including branches of plum blossoms, orchids, peonies, and kumquat trees. Plants and flowers are extremely said to be prosperous, so it's best if you could also incorporate them when decorating. 
Upside-Down Fu Characters & Rabbit Pictures
Similar to New Year paper cuttings, is the hanging of big diamonds of paper calligraphy with the inverted Chinese character (fú /foo/) on or over doors.
The fu characters are deliberately inverted. In Chinese, Fu means 'good fortune', and pasting the character upside down means wanting the 'good fortune' to "pour out" on them, especially those coming through the door. Thus, pasting upside-down Fu characters around your house is also another great way to bring more luck into your home.
Aside from the Fu characters, you can also hang Rabbit decorations — since 2023 is the Year of the Rabbit — which symbolizes harmony, good energy, elegance, and beauty. Thus, however you decide to decorate your home for the auspicious occasion, we hope you take these lucky decorations into consideration.
Get Ready for Chinese New Year with FlowernBalloon!
Nonetheless, we're here to make the festive celebration all the more joyous. As we offer a plethora of CNY hampers for you to choose from. Don't worry, we understand the last minute gift pressure! So, we've curated a list of our best CNY gifts this 2023 at FlowernBalloon SG!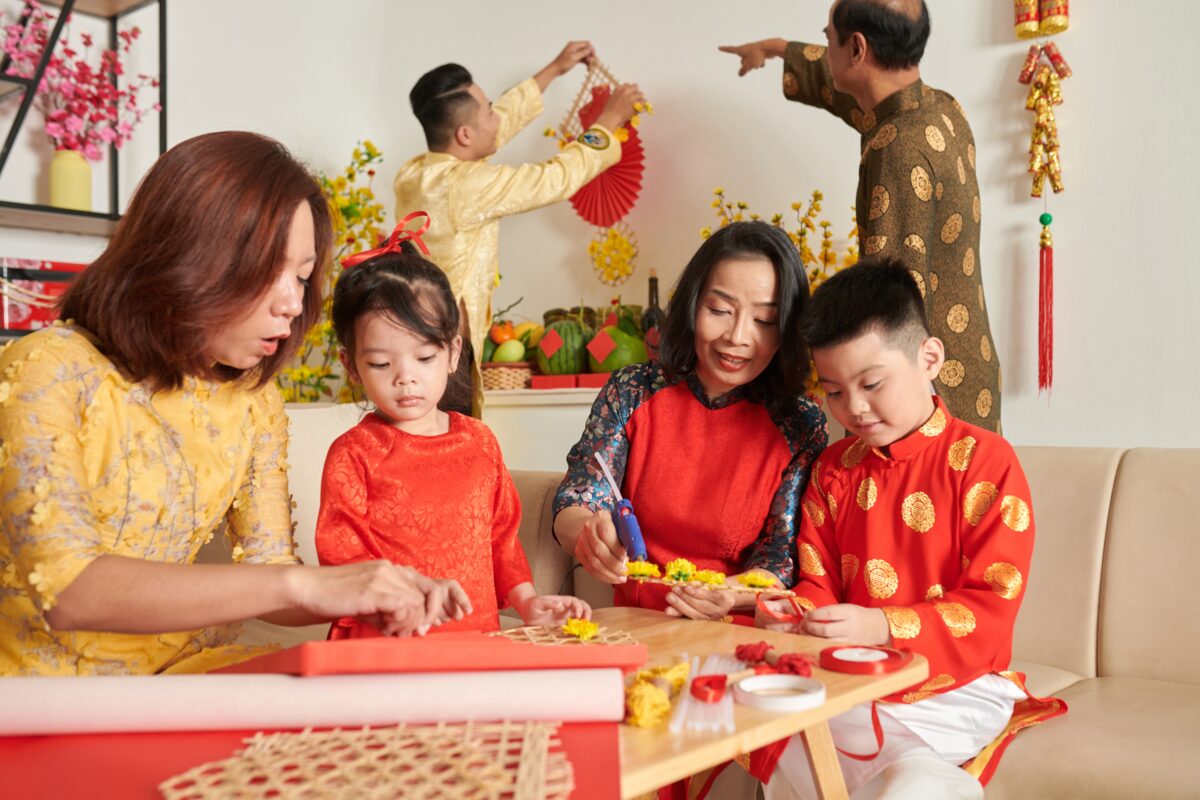 Browse through any of your favorite festive gifts hamper from mandarin orange hamper, abalone gift sets, flower balloon bouquets or even flower table arrangements. We have it all! Enjoy free same day Chinese New Year hamper Singapore delivery for purchase made before 3pm!